Chicken Tinola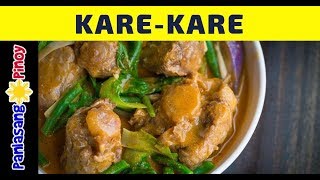 Kare-kare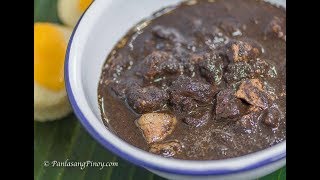 Dinuguan (Blood Stew)
Stir Fried Beef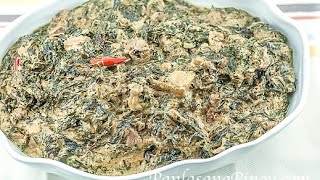 Laing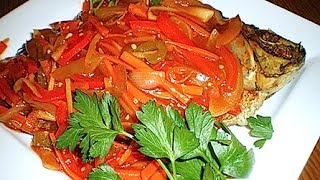 Sweet and Sour Tilapia
Fish Fillet with Tausi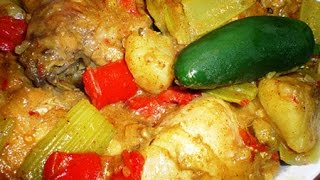 Chicken Curry (Pinoy Style) Recipe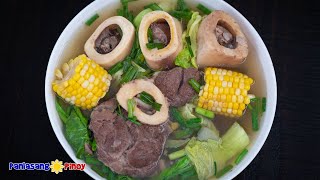 Bulalo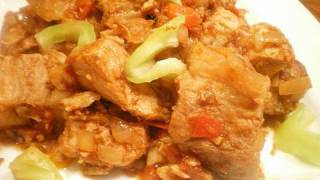 Pork Binagoongan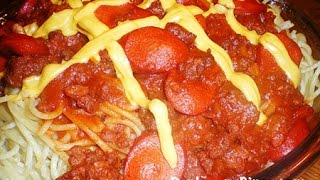 Pinoy Spaghetti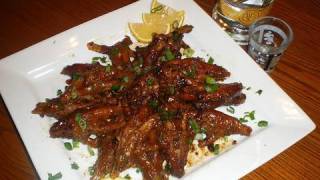 Spicy Adidas (Spicy Chicken Feet)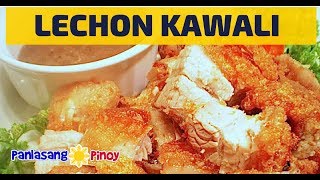 Lechon Kawali (Crispy Pork Belly)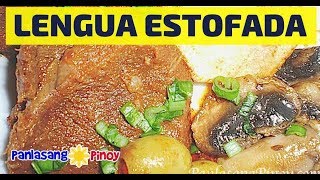 Lengua Estofada (Ox Tongue Stew with Mushroom and Olives)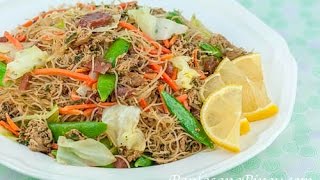 Pancit Bihon Guisado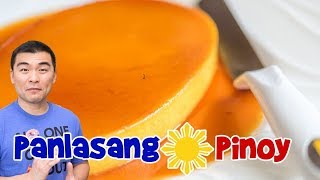 How to Make Leche Flan
1/1
Chicken Tinola

This video demonstrates the method on how to cook a Filipino chicken soup dish called chicken tinola.

Kare-kare

Kare-Kare is oxtail or beef stew cooked in peanut sauce.

Dinuguan (Blood Stew)

Dinuguan is a type of blood stew made from pork and pig's blood.

Stir Fried Beef

Beef stir fried with sweet peppers.

Laing

Laing is a Filipino dish that makes use of dried taro leaves (locally known as dahon ng gabi) and coconut milk.

Sweet and Sour Tilapia

This Sweet and Sour Tilapia shows how to easily prepare this yummy dish the Panlasang Pinoy way.

Fish Fillet with Tausi

This is a simple fish fillet dish with salted black beans.

Chicken Curry (Pinoy Style) Recipe

Chicken Curry is a popular South Asian chicken dish. Chicken is cooked in coconut milk along with curry powder. The popularity of this dish led it to have many versions, including this Filipino Chicken Curry Recipe called Pinoy Chicken Curry.

Bulalo

Bulalo or Beef Shank Soup is a delicious soup best eaten during cold weather.

Pork Binagoongan

Binagoongan is Filipino pork dish wherein pork sliced are cooked with shrimp paste and other ingredients. The shrimp paste is known as bagoong in the Philippines. This is the reason why this dish is binagoongan.

Pinoy Spaghetti

Pinoy spaghetti is a Filipino version of spaghetti with meat sauce. The difference between this and the other spaghetti dishes are quite obvious. There are extra ingredients in this spaghetti recipe version such as red hotdogs (this is common in the Philippines), brown sugar, and banana ketchup.

Spicy Adidas (Spicy Chicken Feet)

This how to cook spicy chicken feet video demo shows how to make a spicy appetizer using chicken feet. This ingredient is common in Southeast Asia, specifically in the Philippines.

Lechon Kawali (Crispy Pork Belly)

Lechon Kawali is a crispy Filipino pork belly dish. In order to reach its crisp texture, the pork belly is tenderized by boiling with spices and seasoning and then deep fried until crispy. Lechon Kawali is a popular Filipino Recipe and it is best eaten with rice along with Lechon Sauce.

Lengua Estofada (Ox Tongue Stew with Mushroom and Olives)

Lengua estofada is a type of stew made from ox tongue, mushroom, and olives. This is also sometimes referred to as lengua estofado, although the term "estofado" describe dishes that are cooked with sugar. This cooking demo will show you how to cook lengua estofada using the Panlasang Pinoy way.

Pancit Bihon Guisado

Pancit Bihon or Pansit Bihon Guisado is a type of noodle dish which makes use of thin rice noodles known as bihon. This is a staple dish during special occasions among Filipinos.

How to Make Leche Flan

This video on how to make leche flan is the HD version of the same original leche flan recipe that was uploaded back in 2009. Leche flan is probably the most popular Filipino dessert. It resembles Creme Caramel. It is simply made of eggs, milk, and sugar.